Cantilever Gantry road Signs are a type of road sign that is mounted on a gantry arm. This allows the sign to be placed above the road, where it is more visible to drivers. signs are often used to warn drivers of hazards, such as upcoming curves, mountains, mountain slope, off-roads ,construction zones, or wildlife crossings
Cantilever Gantry road Signs Types
There are many types of paintings in the Arabian Gulf in general and in the Kingdom of Saudi Arabia in particular and its cities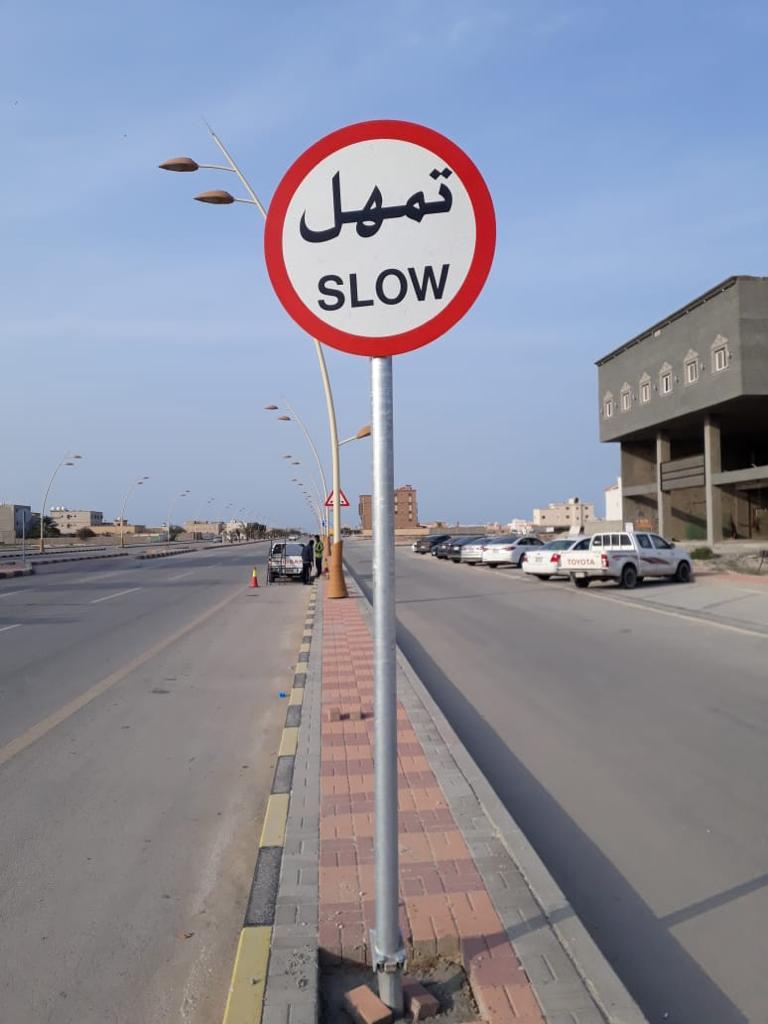 Road warning signs
Warning signs are the most common in use, and they are the ones we meet on highways between countries, outside and inside cities and municipalities as well, as well as in vital places.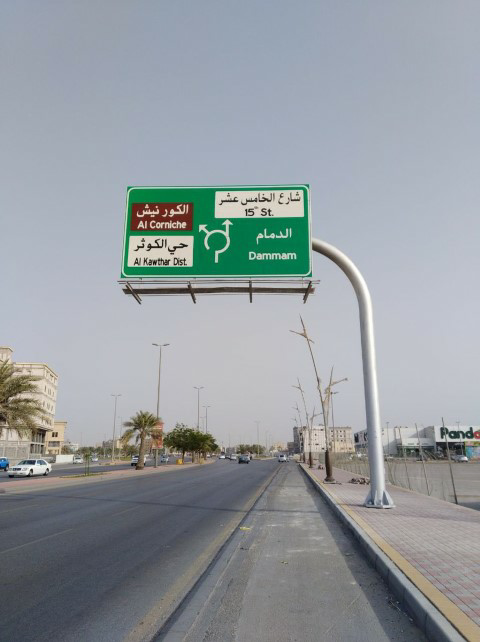 Green color signs
The green color is used in cities and their internal roads. It helps you to navigate and identify the main roads, streets, districts, and exits. It is usually within cities and municipalities.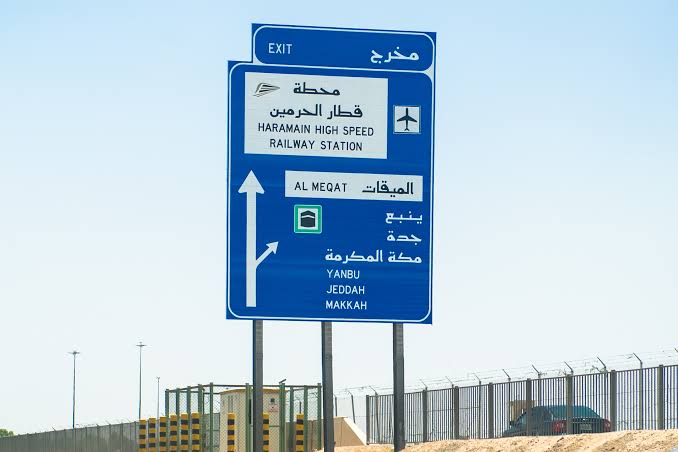 Blue color signs
This color is used on the main and international highways and outside the cities, so it helps you to be able to recognize the names of the roads and the names of cities and countries and determine their path.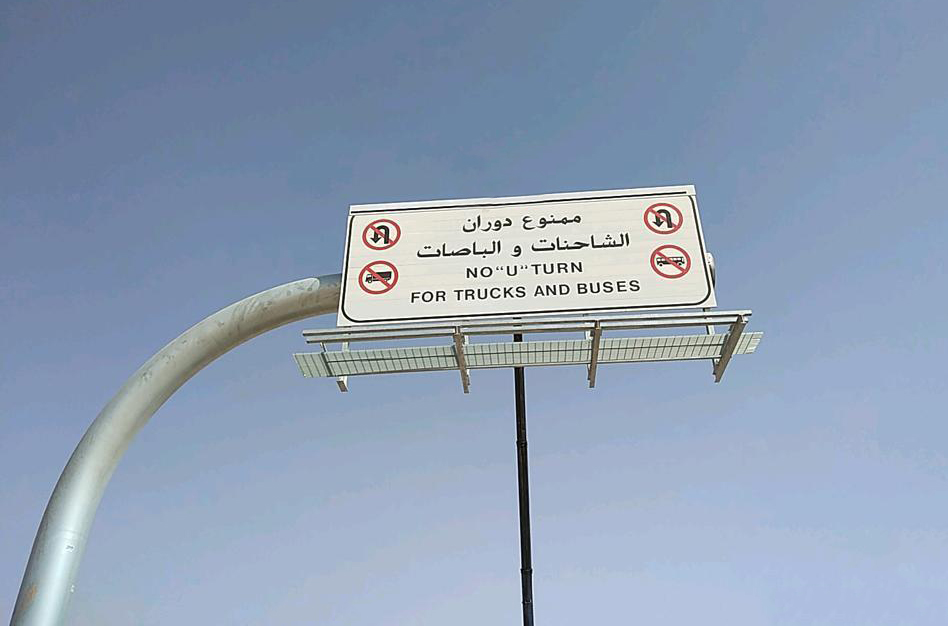 White color signs
This color is used in public service sites, roads, and services in residential areas and gathering areas.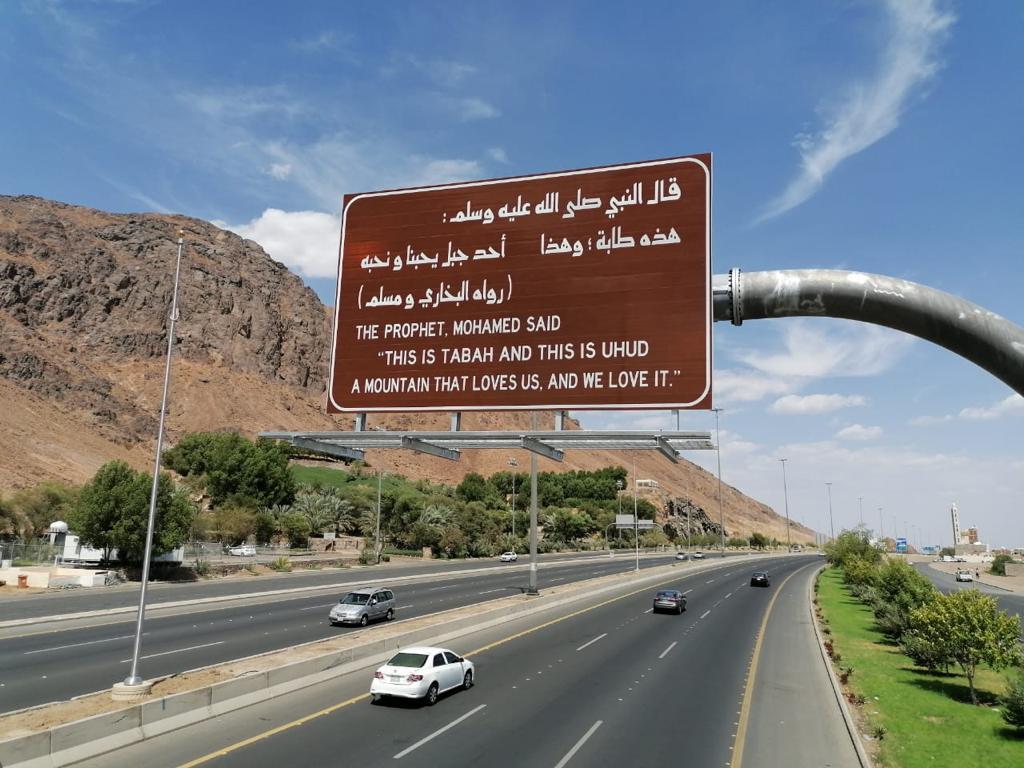 Brown Cantilever Gantry road Signs
This color is used in tourist places, parks and religious shrines.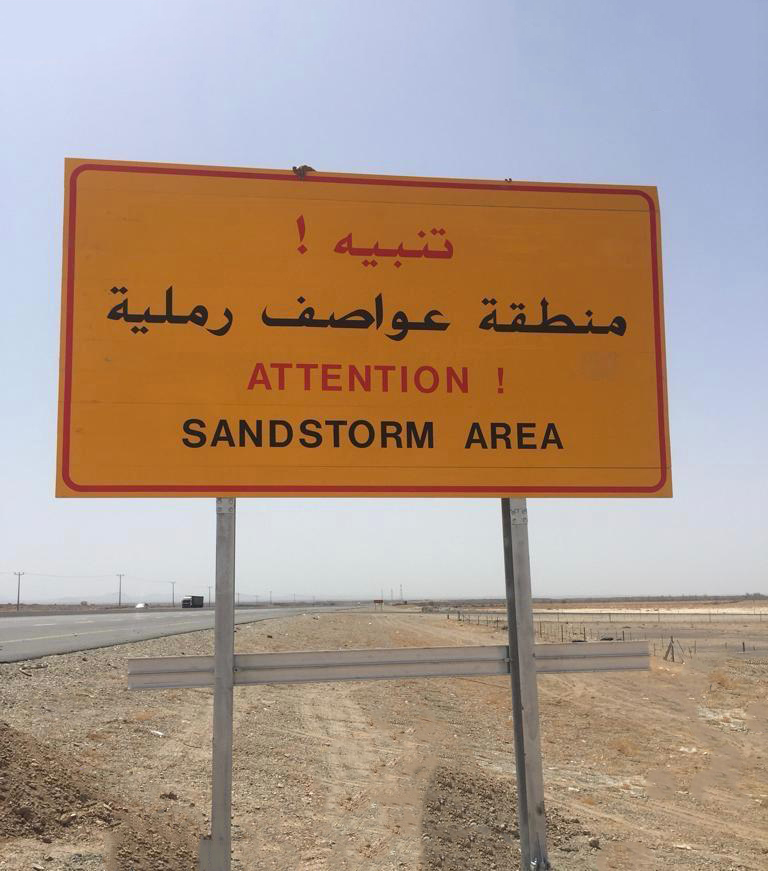 Yellow color or orange color
This color is used in areas of maintenance, road repair and new road construction areas.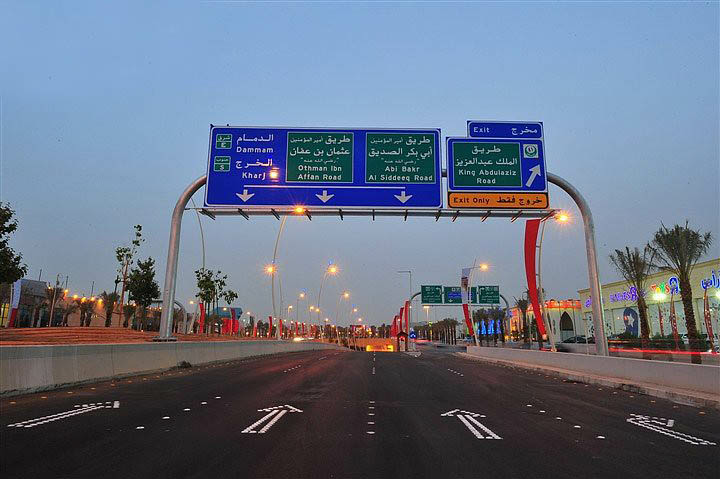 Gantry signs
Gantry panels are road signs that are installed on two poles on either side of the road.
It consists of:
Advertising face made of aluminum strips with a thickness of 3 mm and a width of 20 cm and covered with reflective films of high specifications.
Advertising boards are made of heavy-duty iron bridges that are coated with a layer of zinc to support their resistance to changing weather conditions.
Main board holders made of steel tubes with diameters that match the size and location of the board and support wind resistance
Road Signs have a number of features that make them an effective :
Highly visible: Cantilever Gantry road Signs are brightly colored and have reflective strips, which helps to make them more visible to drivers at night and in poor weather conditions.
Durable: are made from high-quality materials that can withstand the harsh conditions of the highway environment.
Easy to install: RSCs are easy to install and can be installed in a variety of locations, including medians, curves, and ramps.
Cantilever Gantry road Signs Benefits for drivers
Cantilever Gantry road Signs offer a number of benefits for drivers, including:
Reduced risk of accidents: we can say it helps to reduce the risk of accidents by warning drivers of hazards in advance. This can help drivers to slow down, change lanes, or take other steps to avoid an accident.
Improved safety: it can help to improve safety by making the road more visible to drivers. This can help drivers to see hazards sooner and take corrective action.
Reduced injuries: helps to reduce injuries by warning drivers of hazards and allowing them to take steps to avoid an accident. This can help to prevent drivers and passengers from being ejected from the vehicle or suffering serious injuries.
Shawahid Group has also installed RSCs in several countries outside of Saudi Arabia. We are committed to providing our customers with the highest quality products and services, and we are always looking for new ways to improve safety on the roads.
tap here to know more about our product
Shawahid Group